This wondrous man. This marvellous music producer. This absolute lord of the decks. Like an absolute scoundrel, Khaled bin Abdul Khaled, otherwise known as DJ Khaled, kept us all in the dark waiting for two years. Two. Goddamn. Years. Two years to this exact day in fact. Waiting, watching, ever so patiently in the dark in between albums. Peppering us with singles, with ludicrously extravagant music videos and hints of what was to eventuate, but never giving us that full album experience we were all craving.
Until this very day…
Rewind this all back exactly two years ago. Evidently the medical ailment of hyper-successaemia is actually a thing you can suffer from, and DJ Khaled had a fucking ripper case of it back in the Fall of 2013. Just look at how frazzled he appears here. This is a man at the absolute end of his tether both emotionally and creatively, the weight of his staggering personal and professional victories crushing his once-free spirit straight down into the dirt:
No man should look this lost. This overwhelmed with stress and worry. So I guess we can begrudgingly forgive him for the extended wait time in between albums. None of that matters anymore because, with a bang, I Changed A Lot landed today. What an experience it is.
Approaching this album, you do have to remind yourself that DJ Khaled is a caricature of a human being. A man who has poured more champagne into swimming pools than you could ever hope to drink in three lifetimes.
Specifically, he is a living, breathing minor character from Grand Theft Auto. Like, if he were in that game, your main character would complete a couple of sub-missions for him early on in storyline mode to make a name for yourself. He'd probably have you get on a motorcycle and take out a rival DJ for jacking one of his beats or for trying to hit on one of his many, many girls. Then you'd end up killing him in cold blood because he was skimming money from one of the city's resident gang leaders who you now find yourself working for.
Something like that.
So if you're expecting low-key, if you're expecting restraint or subtlety or humility of any fashion then you need to fuck off out of here immediately. DJ Khaled is not a man who has even a shred of time for any of those common man concepts. Here he is on the cover:
What a refreshed, positively content looking DJ Khaled. Gone is all the stress and the anxiety of Suffering From Success. He looks like a brand new man here. The red and black motif is a welcome change from his usual all gold everything. I sincerely hope DJ Khaled and his Finga Licking franchise is about to compete with Rick Ross and Wingstop in the cholesterol-skyrocketing restaurant game. Now there's a hip hop beef I would thoroughly enjoy.
Speaking of Rozay, Rick Ross likes to go around dropping Miami Heat references in a lot of his songs, but his knowledge seems like it doesn't stretch back any further than Dwyane Wade's rookie season. That garment up there though, underneath enough gold chains to bankroll a small Polynesian island nation somewhere, is a vintage Alonzo Mourning jersey. Rick Ross is about as Miami as the cast of Jersey Shore were when they spent a season there. That jersey alone is absolutely OG Miami from DJ Khaled. Christ, the DJ in his name might as well stand for Don Johnson he's so Miami.
Obviously Don Johnson Khaled is going to need help, not known for being a particularly competent vocalist or a spitter. He does occasionally poke his enormous head in the studio door for a look now and then, mostly always just to shout DJ Khaled things like 'Real life' and 'Live life' and 'Another one' and 'Let's ride' as though those aren't completely nonsensical things to repeatedly interrupt the middle of a song with. They make Pitbull's facepalming little adlibs look positively nuanced. Thus, his list of collaborators here to lend a hip hop helping hand is longer than the guest list at an Italian wedding.
You would think that only the best of the best rappers and vocalists would receive the opportunity, nay, the immortal privilege of plying their craft over beats of such otherworldly quality, and yet they run the full gamut talent-wise; from the heavenly upper echelons of hip hop royalty, to the very lowest dregs of it, right on all the way down to the Chris Browns of it.
As soon as that first track hits though you know. When any track starts and you hear those two words that, when you they grace your ears, you know straight away that you are in for production of the finest quality. For a song that is larger than life. Right off the bat, you hear what sounds like a rocket lifting off and then it hits:
'DJ KHAAALED!!!'
Boom. That's it right there. You know in the pit of your very soul that DJ Khaled has arrived, and he certainly isn't here to fuck spiders. Ever. Track one is called I Don't Play About My Paper, which is as direct a song title as you can get. DJ Khaled is not playing silly buggers with his hard-earned coin and don't even doubt that for a second. We have Future and Rick Ross as our opening batsmen in this one and the pair work surprisingly well over some sci-fi synths and more rocket blasts.
I Ride keeps Future and Rozay in the studio and also brings in Jeezy (who dropped the 'Young' prefix when he finally realised he was old as dirt) and Boosie Badazz, they advise the listener that they should not, in fact, fuck with any of them. Solid advice.
Our old friend Chris Brown stops by to see what's going on next in Gold Slugs. The production from DJK is as slick as we've had on the album so far, but that's about where the good ends. The hook of the chorus is 'I'm grilling and I'm fucking at the same time' which has me somewhat impressed given how hard I find it to manage a live barbecue when you're not engaged in intercourse, until I realise he's actually singing about wearing gold fronts while copulating with some unfortunate woman. Big deal, Chris. I had sex with my retainer in once when I was 17, this is about as impressive as that. Fetty Wap's verse to close the song out is near unintelligible, even by his standards, and it's still better than everything Chris Brown did in this song or even his entire life.
I simply cannot fault the music video, particularly the Reservoir Dogs-esque diner scene conversation that opens it. Also DJ Khaled running through his menu to his date at the end may be the most unintentionally funny thing on this entire album. Watch for yourself:
I Swear I Never Tell Another Soul, aside from being both grammatically and phonetically abysmal, features Future because he clearly owes DJ Khaled a life debt as well as Yo Gotti and Trick Daddy. The title is repeated way too much, to the point that it's now genuinely apparent that Yo Gotti is fucking telling everybody.
I Lied sees the first appearances on the record from French Montana, Beanie Sigel, fucking Jadakiss risen from the crypt and, fresh back in the studio from his 2015 'Yo' Girl Tour', one Meek Mill. It's actually not a terrible song at all, I do quite enjoy a good piano intro in hip hop and Jadakiss absolutely murders it like the veteran he is. Meek Mill should be quivering in his boots sharing a studio with him.
Aaaand here's Chris Brown come to ruin everything again, this time joined by frequent collaborators Lil Wayne and Big Sean for How Many Times. Derivative trap beats from DJ Khaled, Weezy letting out squawks in between Chris Brown notes, Big Sean mumbling his way over every line; it's absolutely everything you'd expect from this song.
Lil Wayne starts his verse by rapping 'How many times I got to tell yo ass to come over' followed by 'How many times I got to tell you I got a chauffeur. Think about it. Think it over', dripping with condescension as though this is such an obviously logical proposition that only the most blatantly dunderheaded of females would ever refuse it. Chris Brown tries to be as horrid as he possibly can (which is no mean feat), boasting that he'll have sex with a girl so correctly that he'll 'have that ass walking side-to-side'. Big Sean sounds like he'd rather be collecting pocket lint. The whole thing is immeasurably gross.
You Mine features Future once again, with duelling AutoTune harmonies from Jeremih (whose name spelling infuriates me on such a deep level) and Trey Songz. If you still think that Trey Songz is relevant, then you are Trey Songz.
Here, Jeremih's idea of a genius hook is to simply repeatedly wail the phrase 'You mine', which is the lyrical equivalent of dry-humping his crush's leg in a public forum. It's beyond sad, made even worse because Future is way too good for this shit.
Once again, DJ Khaled may not enjoy all the limelight on the album, but he steals the whole show in his music videos, this time using the mysterious artform of the speedboat cigar. My God just shut up and look at this:
I Ain't Worried gets WTB stablemate Ace Hood in the studio, the same Ace Hood who regularly wakes up in unused Bugattis, so you wouldn't really expect him to be too worried when that's his sleeping arrangement. They Don't Love You No More is physically painful for me though. It's one of the hardest beats on the whole album, DJ Khaled getting almost violent at the production desk with the percussion a hybrid mixture of trap beats and fucking gunshots, but letting His Holiness Jay-Z share a cut with French Montana and Meek fucking Mill? Sacrilege.
If Jay-Z walked into a studio and found those two bumbling dipshits occupying it, he'd wonder firstly, 'who fucking let the janitor in here?' and also why they even had a 'bring your very untalented son' to work day.
Milly opens the song sounding like he has a peg on his nose and also just sat on the swings in the park but they were covered in ants. That's as best as I can describe it. Rick Ross puts in 16 bars of the hardest work, showing remarkable restraint in only rapping about expensive things maybe twice in his whole verse. Jigga then plays garbageman on the track and cleans up this hot mess admirably. His flow stop-starts on a dime and changes directions with so much ease. He hits all kinds of contemporary hot button issue too, advocating for the financial struggles of college athletes in spitting 'fuck the NCAA nigga, let a young nigga get paid nigga'.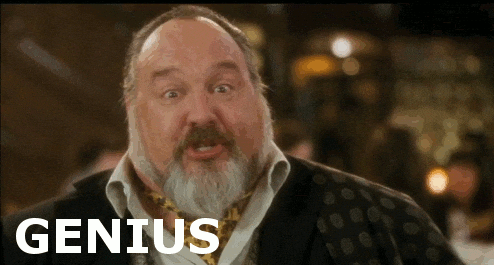 It's just a shame that such a fantastic verse was wasted on a song featuring the Harry and Lloyd of hip hop. At least the music video is more fire. Watch this and have a swig every time someone pops a dirtbike wheelie or slam dunks a basketball. You will have acute alcohol poisoning long before Jay-Z's verse.
I'm particularly enjoying the gorgeous piano intro to Hold You Down at first, but of course we have Chris Brown moonwalking his idiot head back into the studio, wearing the kind of smug grin I swear would have been so obnoxious that even the microphones almost picked it up. You just know he's here to fuck this in every way he can. And he does.
Also:
It's probably one of the better Chris Brown-featured songs on the album I have to admit, which is really like saying that's one of the more solid looking shits in the punch bowl. Future is here yet again and I'm starting to wonder not just if, but how many times and what language he used to insult DJ Khaled's mother in front of him. He is on this record far too often to suggest anything but.
Most High closes up this absolutely enormous album. A quick little one and a half minute track featuring the honey-throated John Legend himself. DJ Khaled monologues some utter nonsense about going through storms before Legend unleashes those thunderously soulful vocals on us all, praising thanks to the 'Most High'.
Could this, the album we waited two years for, be the album of the decade? It was full of highs but also full of Chris Browns. There wasn't a single mention of The 6-God Drake despite Meek Mill somehow worming his way into the credits which was disappointing, but the production from DJ Khaled, while sometimes a little hackneyed and derivative, was at other times crisply superb and really lended itself to the respective talents of the artists he had enlisted. Some of those contributions too from people like Future, Rick Ross, Jay-Z, and even from unexpected sources like Jadakiss and Fetty Wap, were fantastic.
There was one feature missing though. One that might have put this album over the edge and into the territory of greatness. But if a DJ Khaled album can't get him back in the rap game then I don't know what ever could. And that man's name is…
Had to do it. Enjoy the weekend everybody and keep it real life.