Slipknot and Ozzy Osbourne have come up with a way to counter the dying music festival market (yep, it happens overseas too!) by combining them into one, massive, monster festival!
This morning, at a small fan conference in Hollywood it was announced that Osbourne's own Ozzfest and Slipknot's Knotfest would be combining in September. The name? The ever original Ozzfest Meets Knotfest! 
Sharon Osbourne opened proceedings at the conference, introducing Ozzy and Geezer Butler of Black Sabbath to the stage, before welcoming Corey Taylor, Clown and Sid Wilson of Slipknot to join them to launch the festival.
Set to run over two days, the event will combine the two festivals into one unholy mega-fest, with each day boasting a unique lineup.
"This could be the one of the coolest things I've ever been a part of. Starting out as an Ozzfest band, coming into our own with Knotfest and now combining forces to make a little metal history…it was meant to be and I'm proud to be a part of it," stated Taylor.

The combination of the festivals got me thinking: what would happen if we did a similar thing here in Australia?
What if we decided to take some dead Aussie music festivals and resurrect them into mega-events? What could possibly go wrong?
Soundwave+Soulfest= SOULWAVE
Everyone like a good mixed bill right? Existing festivals like Falls Festival and Splendour In The Grass pride themselves of the diversity of bands found on the bill. So what better combination than neo-soul and metal? Punters could move between stages seeing the like of Sampa The Great, Avenged Sevenfold, D'Angelo and Opeth. There could even be a Hiatus Kaiyote meets Parkway Drive onstage collaboration for the fans. It worked for In Hearts Wake and What So Not at Groovin' The Moo!
Big Day Out + Peats Ridge = PETE'S DAY OUT
The Australian Festival market was collectively rattled by the cancellation of Big Day Out after 2014. Having been the centrepiece of the Australian music calendar for over 20 years, losing it was a huge blow to the arts culture of the country. For those who liked things a little more stripped back for the holiday period, Peats Ridge represented an escape from reality into a world of wistful folk and psychedelic music. A combination of the two could see the rockier acts who would appear on the Big Day Out bill play stripped back acoustic sets, whilst the more chilled out acts would take centre stage for prime time sets. No shoes or sniffer dogs allowed. Teepee tents only. Lovely.
Supafest + Soundwave Revolution= SUPAREV
To trace the complex and tragic story lines of these festivals would take the entire weekend, so lets just say that they both…..failed. But together, they could have been so much more! Step one would be to book a bill worthy of the wildly over-ambitious lineups that both festivals were aiming for originally. N.W.A and Nirvana as headliners, with Jay-Z and Radiohead waiting in the wings will do just fine. Throw in a few reunions (Rage Against The Machine, looking at you), a cool technicolor poster, a Twitter beef and finally a last-minute cancellation, and there you have it!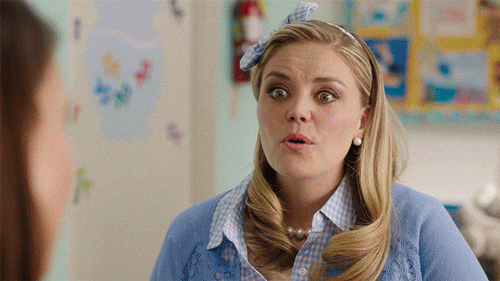 Harvest Festival + Future Music + Taste Of Chaos = A TASTE OF THE FUTURE HARVEST
But for real, how great would Tool, Pendulum and Of Monsters and Men on the one bill be? This could be the festival that meets all your sensory desires. Free taste testing of all the latest warehouse foods alongside amateur art displays, followed by a rave to wash it down, and a good old fashion Fibonacci themed light show to the sound of sludgy alt. metal to finish things off. AJ Maddah was sitting on a goldmine but he never knew it.
All it takes is a little creativity….
If you would rather go to a real festival than start your own, you can find all the details for Splendour In The Grass here.
IMAGE: elitedaily.com